Asian Palm Civet Appearance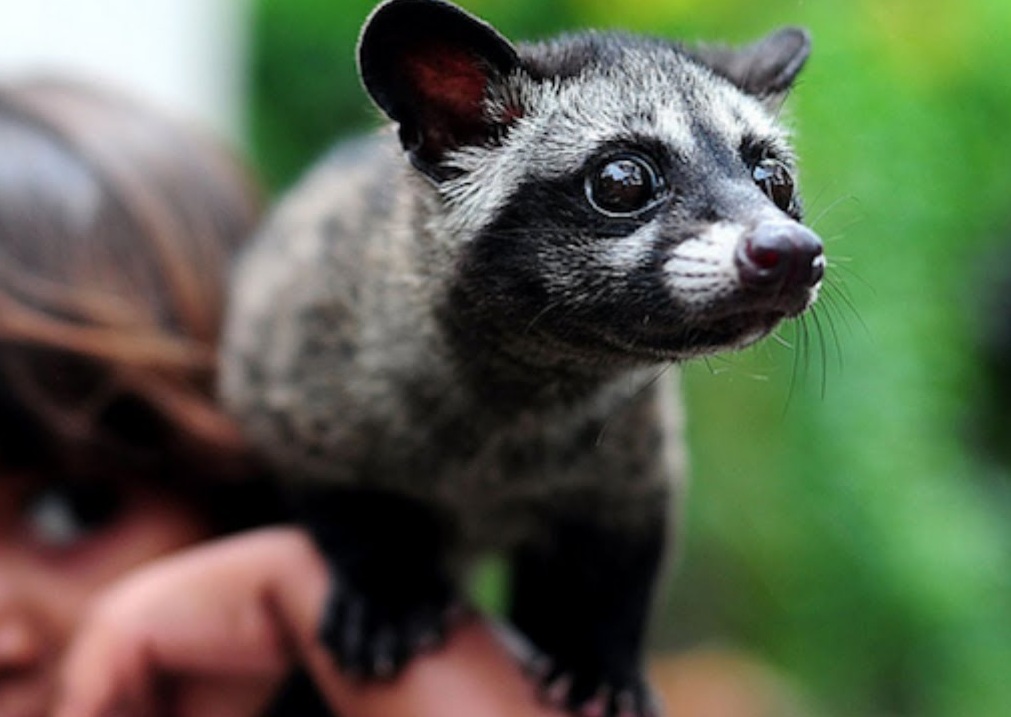 Toddy cat is another name the Asian civet is known as with its scientific name, the Paradoxurus hermaphrodites. It is the small family member of the Southeast and south Asian native Viverridae. Even though this particular species was named as least concern with its huge populations present in 2008 and declining was unlikely, only four years later the numbers were much lower. It was low enough that concern for this species also rose due to animals being captured for production of Kopi Luwak. This came after the palm civet's populations also significantly dwindled until threatened status also due to coffee.
The Asian palm is a small mammal that weighs no more than 4.4 pounds and a maximum of 10 pounds and 21 inches body length, long tail of around nineteen inches and a mottled black and grey colour. It has a long but stocky body carrying most of its weight with shaggy coarse hair that often are rather grey in colour. Its face has a mask like appearance with a masked forehead, white spots on both the sides of the nostrils, small white spots under its eyes with a narrow dark stripe between the eyes.
The distal half of its tail is black which matches three distinct black rows on its body too, while the lower legs, ears and muzzle are black as well. Even though it has three rings on the body this is the only species in the civet family that does not have rings on its tail. Something else that is different about this particular species of civet is the nauseating secretion it emits via its anal glands that acts as defence when they are upset or feeling threatened. Many people make the mistake that it is a hermaphrodite, due to its name hermaphrodites, however these mammals have distinct sexes like any other mammal.