Civet Coffee – Kopi Luwak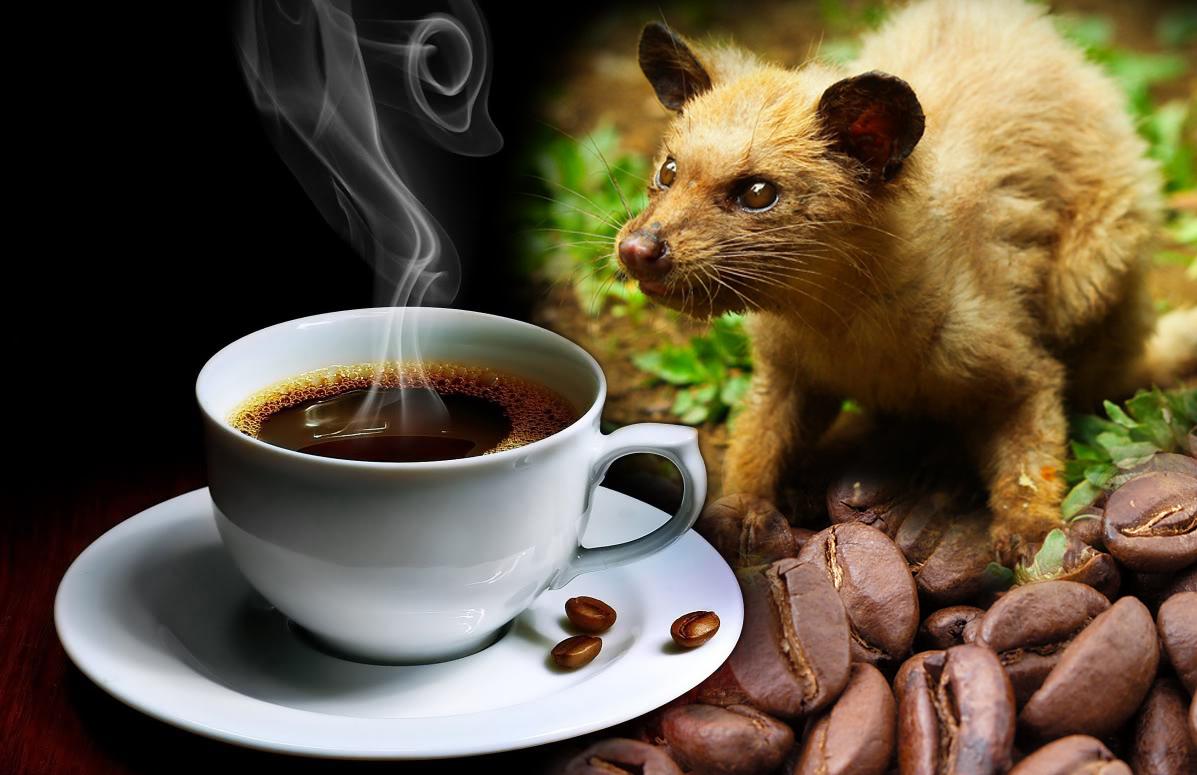 Even though the manufacturing of perfumes are one of the worst things that threatens civet aside from the love for its fur, the fascination with the civet stretches far beyond that. Unbelievably and quite bazaar preoccupation with the faecal matter of the civet. Its eating habits and faeces have a strong interest to humans. It is known to eat small animals like rodents, birds and bugs, while others also eat berries.
A specific civet species the Common Palm or Indonesian Palm civet is not carnivorous but live only from ripe fruit which are referred to as coffee cherries. The Common Palm has a long snout and easily reach deeply nestled ripe berries anywhere deep in bushes. The civet eats the entire berry, from the cherry centre as well as the casing which is indigestible. During the digestive process of the civet, this indigestible casing of the berries ferments to tasty and perfectly formed coffee beans.
In places all over Indonesia you will find Indonesians scouring the forest floor in search of civet droppings, which is not droppings, but beans.
Even though it was ingested and digested these beans remain intact and it is packed into bags and nothing else is done to it to enhance flavour or anything else for that matter as that dropping is what coffee is made of. The coffee beans of the civet has numerous names and the Vietnamese calls it as close as possible which is fox-dung coffee and simply called after the animal which they say is a fox not a civet which it actually is. In the United States though it is a sought after delicacy and called kopi luwak which means civet coffee, and it is incredibly expensive too. For a one pound bag of kopi luwak you easily pay $180 and more.