Four Subfamilies in the Viverridae

In 2009 34 extant species were established in the Viverridae which are in Asia and Africa however with time introduced to various other countries throughout Europe, south-western Arabian Peninsula and Spain with Asia viverrids were introduced to Asia. These forest dwellers has historically included linsangs, mongooses and African Palm Civet, however in recent times each were placed in their own families.
The civets were now in a class family of their own and within this family there are four sub families. Three sub families are the Viverrinae, Paradoxurinae, Hemigalinae and the Genettinae. In the Hemigalinae family belongs the otter civet and the palm civet. However in this same family there are four other species as well which are the Hose's Palm Civet, Banded Palm Civet, Palm Civet and the otter civet. All four of these were present in Southeast Asia.
Looking at the family Paradoxurinae you will find two the Ninturong and the palm civet where there are another seven sub species too.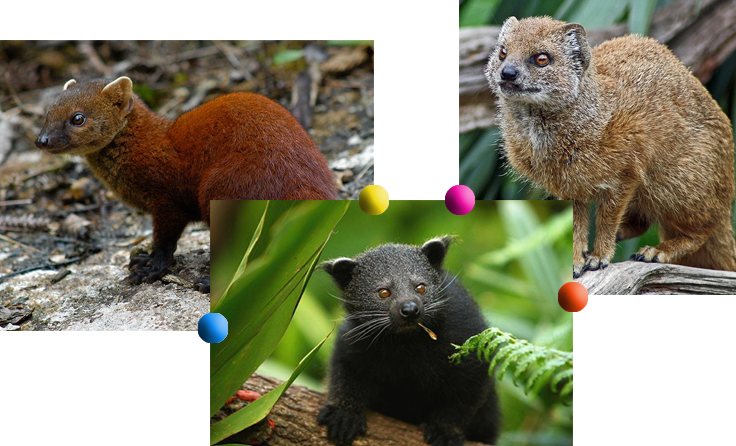 At a later stage was the palm civet yet again moved to the above family and removed from this list though. The terrestrial civets or Viverrinae are viverrids within that same family and each one are terrestrial and known by its name, civet and that includes six Asian species as well as the African civet too. Most of these species are generally small mammals with the smallest weighing just over 500 grams, the African ovans, while the Binturong and the African civet grows up to eleven pounds and more. All the species of civet tough have common traits and one of them is the scent gland that you find between the genitals and anus where a strong musk is excreted from and used in making perfumes. They continue to be endangered as they are hunted for illegal trade for pets, skins and traditional medicine amongst others.